Jukebox Time is today featuring Richard Tyler Epperson's new Christmas Song. It is titled Christmas Is Almost Here. The single starts with peppy guitars and soulful voice of Richard inviting us into a cozy Christmas vibe. The subtle piano does a phenomenal job of captivating the listeners attention right from the start. The beats are rather dynamic which blends quite well with evocative vocals of Richard Tyler Epperson. Another vital element in the song is usage of unconventional instruments which we usually don't get to listen in traditional Christmas songs. And therefore, the exhilarating aspect of Christmas Is Almost Here is quite distinct due to the usage of unique melodic tones.
If you're looking for a Christmas song but with a pinch of modern sound then Richard Tyler Epperson's Christmas Is Almost Here is quintessential in that matter.
Overall, it is an ideal holiday song that one will cherish for a long time and music lovers will also be able to imbibe the Christmas vibe.
"I've always loved Paul McCartney's Wonderful Christmastime. When recording, I really wanted to incorporate a lot of that synthesizer sound to really give it that happy pop Christmas vibe."  – Richard Tyler Epperson.
Do check out this stunning animated video of the song here:
The single is currently streaming on all major music streaming services.
About the artist: Salt Lake City-based singer-songwriter Richard Tyler Epperson embraces the ups and downs of the creative process as he continues to climb his artistic mountain. His third project, the six-song Another Day EP, was released in October 2021.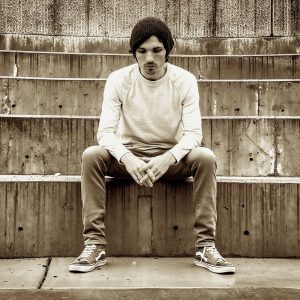 Follow the artist on his official social media for updates about the EP album: