Jukebox Time is today featuring artist Trey Cunnigham's upcoming album. It is titled Kaleidoscope and comprises of tracks titled Brand New, Pink Palm Dreams, Kaleidoscope, Wreck and many more stunning songs. We got a special sneak peek into the album (or shall we say sneak listen?). The title track Kaleidoscope is a breathtaking number with a soulful vibe. The arrangement is exquisite that really resonates well with its varied tonality. In fact another marvelous song from the album Wreck has a scintillating arrangement that cajoles us to listen to this track on a loop mode. Albeit, the vocal nuances of Trey Cunnigham are a trademark in the album. His voice captivates us and has a distinct tonality that is a rarity in the musical realm.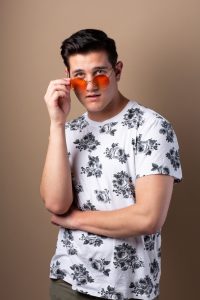 The peppiness in Pink Palm Dreams blends well with its alluring lyricism. Trey seems to consciously blend the sonic variety with sublime subdued tones. And this element is sprinkled in tracks like Stargazing, Clouds, Holographic Cloud ll and Little Voice too. Another vital component in the album that really awed us is its defining uptempo rhythms. You Built Me is a completely different song when compared to the other tracks in the album. While listening to this song it seems Trey is in an ethereal realm and boldly expressing the innate nature ingrained in any artist that only a creative soul can express. To be able to share the vision in any form of art is not an easy task per se. But when it comes to Kaleidoscope, we find a surreality ranging from swinging transitions to elegant melodies. And this in itself signifies that Trey Cunnigham is here to stay!
Lastly,
I Miss You Type
(our favorite!) is a track glistening with brilliant melody. Add to that the sophisticated tones with funky nature that makes it the penultimate creative expression of Trey Cunnigham in this album!
Overall, we were wonderstruck with Kaleidoscope and therefore Jukebox Time highly recommends this album!
The album is set to release on 9th of September and will be available on  major music streaming platforms.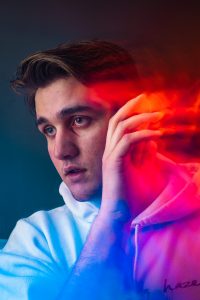 About the artist: Trey Cunningham is an independent artist, singer, and songwriter who uses music as a medium to express himself and his thoughts fully. He has created his own unique platform for his creativity and creates something special from the undeterred music scene that breaks the one-dimensional mainstream music.
For more details follow the artist on his official social media:
Instagram | Facebook | YouTube