From freelance gossip blogger to influential Westchester socialite, our guest today Chelsea Alana has carved a niche for herself in the competitive world of social media influencing. We got insights into her new book Passions To Profit, her journey, and much more!
1. Welcome to Jukebox Time! Can you share with us the motivation behind writing this book? What sparked your desire to share your blueprint for becoming a successful Social Media Influencer?
When I became an influencer a lot of people would email me and direct message the same questions over and over. I started writing down consistent answers and then started journaling my process of trial and error as a micro-influencer. Before I knew it, I basically had a book.
2. Your journey from a freelance gossip blogger to a successful social media influencer and marketer is fascinating. Can you share some key moments or turning points in this journey that you believe were instrumental in your success?
Writing for Hollywood Unlocked as head of their Beauty and Fashion segments then moving on to red carpet coverage for Style and Society, pretty much laid the groundwork for me to become an influencer, pretty much involuntarily. Brands would ask to send me clothes, hair, and makeup with the hope I would mention them in my coverage. Of course, I couldn't mention them without proper payment to the brands I worked for however they accepted me wearing their brands & tagging them on my Instagram. After I left those companies, I started doing more behind-the-scenes work for Tasha K, to which I developed the skill set of learning to leverage deals not based off the number of followers you have but the impact of the influence you have over the audience you already have. It's better 1,000 followers and 100 people to consistently purchase from you rather than 100,000 followers but can barely scrape together 10 consistent sales.
When I was head of the influencer program for Embrace Pangaea, we freelanced over 32 influencers with followings from 10,000-3,000,000. While the company grossed over $5,000,000 in a few years, the biggest grossing sales driver we had were the micro-influencers! These moments in my career were pivotal to learning how to probably teach people better marketing strategies.
3. In your book, you offer readers insights on how to build a social media following. Can you share one or two top strategies that you think are most effective and why?
To this day, Instagram doing away with their chronological algorithm has been so disappointing. It was so much easier to know your followers were most active at a certain time and post then. Now you have to go the extra mile to not only post when your followers are most active, then share posts to your story, then forward photos into engagement pods, and tag other creators/brands. Now Instagram is benefiting those who have a solid and consistent network of similar niche people engaging with each other's content.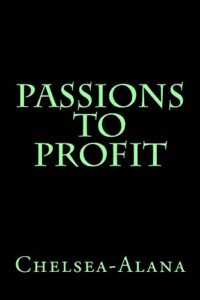 4. How important do you think personal branding is for a social media influencer? Can you offer any advice on how to successfully brand one's name?
Personal branding is important because there are so many creators, wearing the same clothes, traveling to the same places, and borderline looking all alike at this point. Successfully branding yourself starts with cohesive content. Keeping your username on all platforms the same or at least similar. Nothing vulgar or vague. You want it to be simple enough for people to remember but unique to the point where if people forget, they'll have some awareness of the spelling or content. Another point of successful branding is creating a niche within a niche. If your niche is fashion, wearing anything that's "trendy" will have you looking crazy and all over the place. Being a fashion niche but focusing on "vacation resort fashion" "work-friendly attire" or "urban chic wear" will help establish to your audience a better density to your content.
5. Your book talks about pitching oneself to companies for paid product reviews and brand promotions. Could you tell us about your first experience doing this and any learnings you took away from it?
My first experience pitching myself to a brand was SHEIN. They had a blog program where you received $5 for every sign-up you had using your link. I had every friend, cousin, neighbor, and co-work signing up for SHEIN for a measly $30 a week. I was in high school at the time so making money without working is the craziest thing to me. After a while, I made the jump by pitching my platforms to them which had less than 7,000 followers at the time. I went from making $10 per post to increasing my rates to over 3000% (you can do the math ..) every year I increase my rates as well, just like rent & the market. The only thing I learned from this was, if you don't ask, you don't get. Speaking up on what I wanted & my expectations were the only thing that started to help push me in the right direction.
6. Your book not only teaches readers about social media influencing but also shares your own personal journey. How did you balance between giving professional advice and sharing personal experiences?
I'm a big advocate of not taking advice from people who don't live the life you want to live. I used to pay for all those "Boss Brunch" panels of influencers who claimed to want to help people learn how to become influencers. It was such a waste! I wanted to give my personal experience because I hated listening to people and they gave answers that never made sense. I like when people inform, explain and affirm what they know. I wanted to share certain information with my audience, I needed to explain in detail my methods, and affirming my finding with my own experiences was the best way to validate what I was teaching.
About the author: Chelsea Alana is a renowned beauty and fashion blogger, social media expert, and author hailing from the vibrant city of New York. With an innate passion for all things style and a keen eye for trends, Chelsea has established herself as a prominent figure in the influencer industry. Starting her journey as a blogger for Hollywood Unlocked alongside Jason Lee, she quickly garnered attention for her unique perspectives and engaging content. As her influence grew, Chelsea's expertise in social media marketing flourished, leading her to assume the coveted role of Social Media Marketing Manager for UnWineWithTashaK. In this role, she honed her skills and developed innovative strategies that propelled the brand's online presence to new heights. In 2018, Chelsea shared her invaluable insights and experiences in her groundbreaking book, "Passions to Profit: Unlocking Success as a Micro-Influencer." Within its pages, she divulges her secrets to achieving six-figure earnings with less than 100,000 followers—a remarkable feat in the ever-evolving world of influencer marketing.
Her book is available on Amazon: Passions To Profit
For more details visit: chelseaalana.com