Jukebox Time recently got a chance to interview Jackson Caesar in regard to his book Singing Secrets: A Practical Guide to Interpretations. We got insights into his book, tips for public speaking, and much more!
Q. Welcome to Jukebox Time! Please tell us about your book Singing Secrets: A Practical Guide to Interpretations.
Uniquely, this book is not like your typical book on "How to Sing."  Rather, this transformative attention-grabbing guidebook utilizes my specialized approach to voice functionality, incorporating seven interpretation skills, and two vowel approaches.  In addition, the information provided in this book is not limited to singers, but it's valuable to Public Speaker and Actors as well.
Q. What motivated you to write this book?
Surprisingly, it was my students in my private studio who inspired me to write this book.  In my teaching studio, I would always provide them with a folder for their homework assignments and many of them would make comments saying, "You should write a book."  So, here we are!
Q. Communication is a crucial asset. Is this what differentiates a performer from an entertainer?
Absolutely!  I'm sure you've heard people say, "Music is the universal language…"  Well, I disagree.  I can imagine you asking, 'so then, is there a universal language?'  The answer is, YES!  You see, in order to have a "language," it must communicate.  You see, expressions can be verbal or nonverbal communicators. Independently, your music cannot communicate without expressions.  My teaching methods involve seven expressions and when they're applied as a technique, they are called interpretations.  So you see, the distinctions between a performer vs. an entertainer is based on how things are communicated because with a performer, it's all about (you) the individual whereas, with an entertainer, it's all about the audience.  Therefore, in order for your music to communicate (universally), it must involve expressions, and as a result, the music will speak to your audience.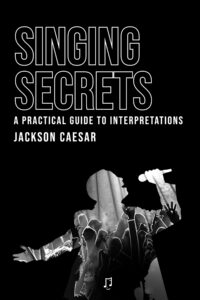 Q. Could you offer any tips or advice for anyone who is struggling with public speaking?
Sure, one of the first lessons provided to public speakers in my studio is to focus on phrasing and punctuations.  It will help things flow and you'll sound confident and professional.
Q. What's on the horizon for you? Are there any books or projects you are currently working on?
As a matter of fact, I do have more to come:  A Children's Book (Four book collection series) on Roland Hayes and then I return to the recording studio to work on two other recording projects. One is a Jazz & Swing Project, and the other is a Hymns Project.
Q. Finally, as we ask all our guests on Jukebox Time, do you have any closing thoughts that you would like to share with the world and our readers?
Yes, this is something I share in my book that I have passed on to my students:
Your talent can only present or introduce you.  However, when things fall apart, having a skill or a technique can help you endure and recover.
About the author: Originally from Oklahoma City, Oklahoma, Jackson Caesar has made his mark in the world as an American singer, songwriter, recording artist, arranger, producer, lecturer, educator, documentarian, and author. As a vocal performer, he is praised for his distinguished stage presence, extended lyrical vocal range, fine diction, phrasing, and song interpretation. Furthermore, he performs in four languages and genres, appealing to crowds of various ethnic backgrounds.  Words and phrases that best describe his talent are: Graceful, Refreshing, Inspiring, and Powerful (G.R.I.P.). Caesar credits himself as a Pop Inspirational Singer.
The book is now available on Amazon and major online bookstores! Singing Secrets: A Practical Guide to Interpretations