Multi-faceted musician Maria & The Balance demonstrates her remarkable abilities in her most recent album Connections. The album comprises tracks titled Come Talk To Me, Rosie, Off the Ground and many more riveting numbers. The record exhibits an exceptional fusion of rock, pop, and funk genres, resulting in a distinctive and revitalizing auditory experience.
A noteworthy track from the album is Road Less Traveled an acoustic love song that highlights Maria's emotional depth and sensitivity as a lyricist. Her words are genuine and accompanied by a heart-stirring melody.
Maria's music is characterized by its contemporary, stylish, and innovative qualities, positioning her as a formidable presence in the music world. Her extensive range as an artist is truly awe-inspiring, revealing a devoted and passionate musician. Other remarkable tracks from the album are Off the Ground and Leave The Rest To Me.
Jukebox Time highly encourages readers to listen to
Connections
. The album stands as a genuine reflection of her remarkable skill and creativity.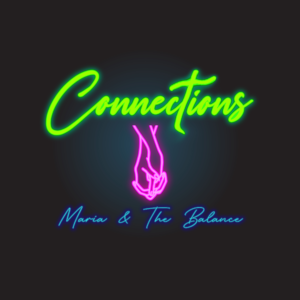 About the artist: With a lifelong passion for music, Maria began her musical journey at the tender age of 4 and transitioned to a professional career at 14. She earned a degree in Guitar Performance from the prestigious Kent State University, where she further honed her skills as a member of the Jazz Band, Women's Chorus, and Barbershop Quartet. As a prominent figure in the Northeast Ohio music scene, Maria's extensive repertoire includes performing as a bassist, guitarist, trombonist, and vocalist with esteemed groups such as Aquarius Rising, the Swizzle Stick Band, Ragin' Kane, and One Loudah. 
For more details follow the artist on her official social media: