Music
Exclusive: Check out artist Lusien's new single!
The Rapper who grew up in the province of Bergamo, class "98" today publishes "24 H" single desordio after a long break lasting almost more than half a year.
"The last year was the most difficult year for me both personally and musically speaking," Lusien tells us to our microphones.
"Music has always been part of my life from an early age, I still remember the trips to Morocco which lasted 3 days in the car and I remember that as a child my uncle Brahim always played tapes! Do you remember them?"
Lusien starts publishing music in February 2019 and over time has managed to make space among the best-known artists in Bergamo, where he enjoys great credibility.
"I was born from a poor family and I come from personal situations that have marked me in my life, I had an adolescence full of violence and situations on the street that make you grow up before the time."
In Music, he finds his space of expression, where he ranges from a purely Rap track to a more Pop Trap track and certainly one of his most distinctive signs is his singing which is very reminiscent of Neomelodic currents.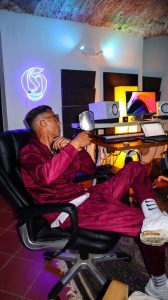 "I write where my Soul takes me." – Lusien.
With all these genres that you treat Lusien, what represents you the most?
"I've never accepted labels in my life and it doesn't even happen for my music, I write where my Soul takes me. That's all."
What message do you want to send with the music?
"In an era totally devoid of personality and which only follows fashions that others create for others, I want to awaken souls, give awareness to young people through music so that each of us can make their lives their greatest masterpiece ever!"
Il Rapper cresciuto nella provincia di Bergamo, classe "98" pubblica oggi  "24 H" singolo desordio dopo una lunga pausa durata quasi più di metà anno.
"L'ultimo anno è stato l'anno più difficile per me sia a livello personale che musicalmente parlando" questo ci racconta Lusien ai nostri microfoni.
Official Instagram of the artist: Lusien