Jukebox Time got a chance to interview Ralph Cole in regard to his new book The Plane. We got insights into his new book, his source of motivation, his upcoming book and much more!
Q1. Welcome to Jukebox Time! How are you doing?
I'm amazing and blessed to the fullest.
Q2. Please tell our readers about your book The Plane!
In this book, you will find that perspective is the key to life. Many times we may find ourselves in situations where we may lose sight of the moment at hand and end up, ultimately, missing our blessings. No one wants to lose a blessing and no one wants to be the reason for our blessings being lost. It's easy to blame others but this book inspired me to take a look within myself and see things for what they truly are. The book "The Plane" is a short "call and response" type of literature that includes a story, examples, and then asks questions at the end. We find ourselves assuming, perceiving things without even noticing. I challenge that within my book and hope you all will take that step with me.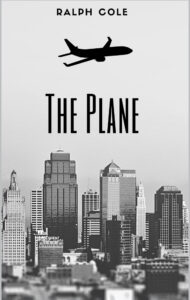 Q3. What motivated you to write this book?
One day I was on the plane headed toward my destination and I found myself sitting in the seat noticing every little detail and I grabbed my phone and started writing. I then realized that I'm being present in the moment which is very hard for many people to do. I look at the different passengers and know that they look different, act differently, think differently, but we are all living in the same moment but from many different perspectives. I then felt motivated and found messages in each small thing that was happening and found that God speaks to us through everything around us but it's up to us to open our eyes to realize it.
Q4. Any writing mantra or daily ritual you follow to stay creative?
Just do it man. Whatever it is, do it. If it's a distraction, get rid of it.
Q5. What's next? Which book or project are you working on now?
What's coming up for me is definitely expanding as an author, ya heard me. I am striving for a book tour and signings all around so make sure you guys are on the lookout, I just may be in your area. Also right now, I am currently working on "The Autobiography of Ralph Cole" Which is projected to be released sometime in June of this year. So make sure yall are tuned in.
Q6. Finally, as we ask all our guests on Jukebox Time, do you have any closing thoughts that you would like to share with the world and our readers?
"Nothing happens overnight but… (Pause) it doesn't mean you have to live like it can't."
About the author: New to the scene, Ralph Cole known also as Ralph Cole The Barber and owner of Skin with a Ralph Cole and RC Salon Suits, is a passionate and driven Master Esthetician and revered member of the beautician community. A North Carolina native, Ralph was stationed in Seattle, Washington and served in The U.S. Army from 2013 to 2016. As a man of observation and perception, he has grown accustomed to understanding his surroundings and assisting to the needs of all, including you as a reader. If you enjoyed this short story, stay tuned for more to come.
The Plane is now available on Amazon!