Jukebox Time is today reviewing the new album of artist Joe Glass III. It is titled Growth and comprises of phenomenal tracks such as Reason, LUV, Crops, Truth and Green. Growth feels like a scintillating vista of music where Joe Glass III has crafted a pendulum filled with varied melodic tones. LUV has lush synth sounds with evocative vocals. Whereas the melody cascades between thrill and a vibrant synergy of its own! So Far is another marvelous track from the album. Once again the creative blend of Hip-hop and Soul music is quite prevalent in the track. The beats are layered with rapid progression and exceptional samples creating a sundry vibe.
Growth has an element of freshness, vigor and experimentation glued in each track. Albeit, when you listen to tracks like Truth that unique ethereal feeling coaxes us to dive deep into our own personal world and takes us back to a time and place where we were free to choose the next step! And then there is track titled Sprout which completely differs from the overall sound of the album yet the binding element of sundry vibe is entrenched and implemented cleverly by the artist in it.
Joe Glass III
certainly charmed us with his new album and
Growth
is definitely going to be added onto many playlists across the globe.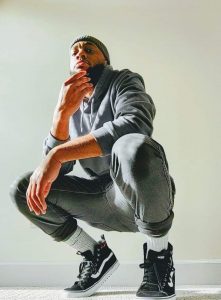 "The love for music started at an early age. I still remember my mom's first keyboards; maybe 61 keys, 100 sounds, one button ad-lib, and the ability to arrange your own song for playback. Then there was cleaning up on Saturdays, riding with the family to church on Sundays, and growing up around great singers and musicians. At 17, I officially began producing music and was blessed to produce my first tracks with the rap group "Hostyle Gospel". I have always seen music production as a unique art form and believed it was more than simply 'making beats'." – Joe Glass III.
Keep an eye on his official social media for updates about the album: