Jukebox Time is today featuring Singer & Songwriter Unique. Known for her marvelous multi-genre blend of music, she has recently released a riveting new single. It is titled Fuego and it brims with a spectacular arrangement. The intro is subtle with intriguing guitars aligned with her evocative vocals. The composition is certainly alluring. However, Fuego does give a glimpse of Waylon Jenning's vibe but with a modern fusion of Unique ingrained in it. The main asset of the single is her voice which has a sublime element of emotions wrapped around each note in the single (do check out her YouTube video where she covers Whitney Houston and you will attest to this fact!). And add to that the dynamic aspect of Country music that truly showcases the authentic artistry of Unique. Overall, the single is breathtaking and Unique is definitely a powerful enigma which is evidently clear when you listen to this song on repeat mode (yup! it's an addictive track).
And therefore, Jukebox Time highly recommends Fuego.
The single is currently streaming on Spotify.
About the artist: Born and raised in Houston, TX, Unique was exposed to a melting pot of culture and music. Houston is known for having a great appreciation for and cultivating, fine arts so, it was no surprise Unique took to music and embraced her inner artist at a young age.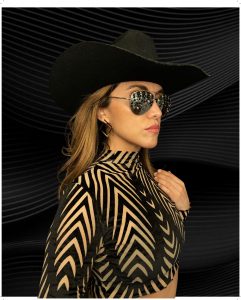 For updates about future releases follow Unique on her official social media: