Jukebox Time is today featuring Artist GERNADO's track Positive Vibes. With a peppy vibe and exquisite beats, the EP mix totally allures us! The stunning rhythms are arranged in such a way as to create a vibrancy in the track. The overall composition is unconventional thereby evoking a unique sonic experience. The vocals by GERNADO are free-flowing with rawness and positivity ingrained in it. The entire mix is enchanting with breathtaking reggae fusion elements along with multi-genre blends that are surreal. The tonality that is utilized throughout the mix has a distinctness of its own.
Overall, the Positive Vibes (Dubs) EP Mix is a sublime and nonpareil extravaganza of around 19 minutes! So tune in and listen to this mesmerizing mix and drench yourself in positive vibes! Yup, it also has all the components of relaxation and calmness embedded in it.
The mix is produced by G. Abrams and Powered by BOSS MUSIC ONLINE B.M.O.
Positive Vibes (Dubs) EP Mix is now available on YouTube!
About the artist: GERNADO is a US-born artist who is an entrepreneur, CEO, and multi-talented music producer too. GERNADO's music is great for relaxing, meditation, yoga, massage, learning, studying, reading, thinking, sleeping, working, dreaming and traveling.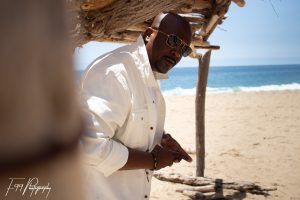 For more details visit GERNADO's official website: www.gernado.com